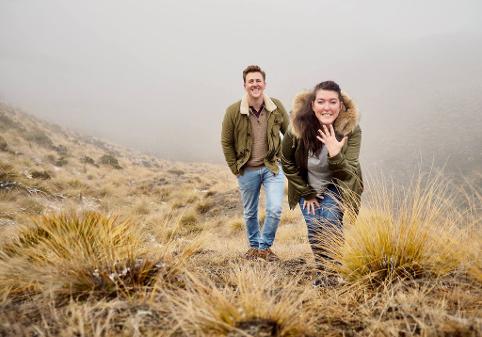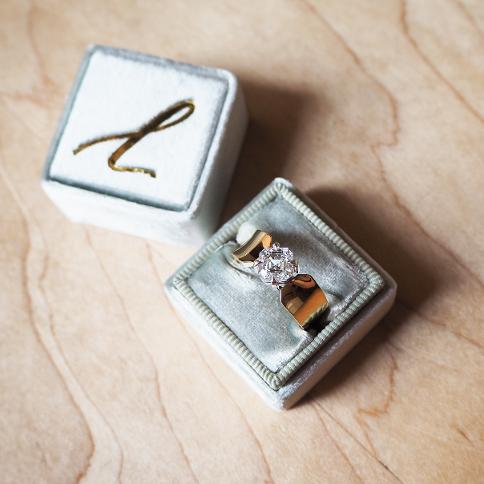 From Ben and Lynlee...

Her experience...
"I had, over the years, collated and refined a rather extensive Pinterest board of engagement rings I loved with notes about what I liked about each one. Ben had access to this and shared it with Sarah when they were designing the ring together. It is quite incredible how Sarah was able to take inspiration from this and design a ring that was just so perfect for us. I don't think I could love a ring more. Sarah brought such attention to detail to the design, I love the subtle concave of the band and angular cut outs near the stone. It's the perfect balance of classic and modern and so 'true to us as a couple'."

His experience...
"Lynlee's pinterest board proved very useful in helping me narrow down what we might be able to create. I wanted to design something unique and bring together Lynlee's taste with my own creativity to make something that represented us both. Sarah met this intention so well, she was able to interpret my vision for the ring and bring it to life. She guided the process of decision-making about the design, taking into account the practicalities of designing a ring that would be beautiful, but also very wearable and that would stand the test of time - both in a robust design that would last a lifetime, and also age gracefully.

I really appreciated how Sarah carved out of wax the early version of our design which gave me something tangible to see and touch, to appreciate the proportions, and which allowed us to refine the idea further. Sarah also cast a version of the ring in silver from the wax carving so I could appreciate what it would look and feel like before we committed to gold. It was also really reassuring when Sarah showed genuine enthusiasm that the ring we were designing was going to be awesome, and something that Lynlee and all her friends would love.

When it came to choosing a diamond for the ring,Sarah was very generous in educating me about the qualities and grading criteria of a diamond that are variables to consider in making a choice. She sourced several stones that fell within my criteria and we chose the one that felt right, which she then built the ring to suit. It was a truly unique experience choosing a diamond that I would see on my wife's finger for the rest of our lives together! Through the rest of the process of manufacture to delivery, Sarah was transparent and accountable and even helped me decide about insuring the ring. It was really nice to be able to show Lynlee the photos and video we had during the 'making of' process so she could share in the creative journey we'd gone on together.

Working with Sarah on this ring allowed me to show my fiancé just how much thought and effort had inspired it, and I think this translated really well in making her feel special when I popped the question. Lynlee still loves the ring four years later, and I am very proud of it too."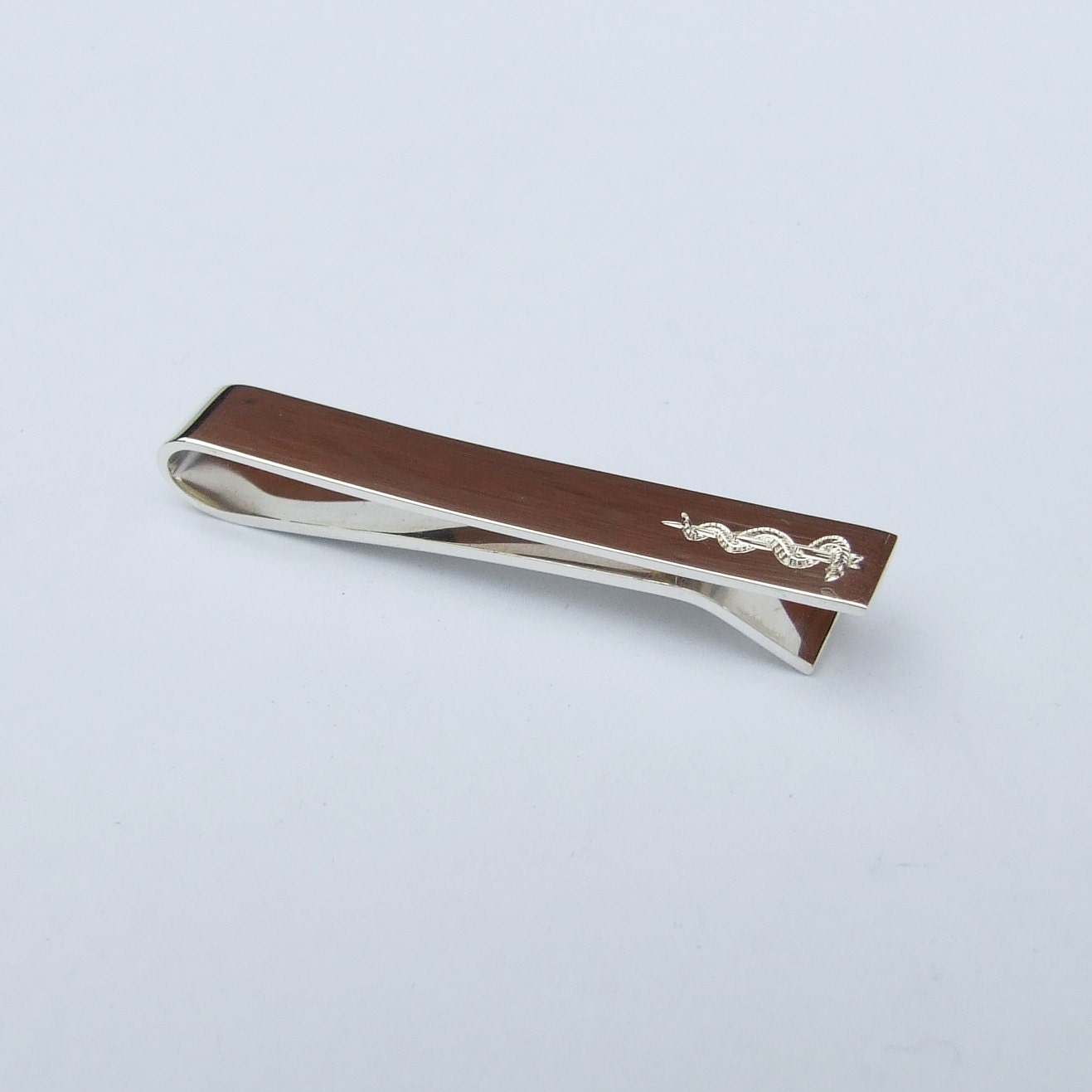 From Diane...
"Sarah Green has made a dream come true for us and has been a dream to work with. She not only created an exquisite custom tie bar with master engraver Ray Hood, but worked with us to give the piece a life and story to treasure forever. Sarah went to great lengths to make sure everything was perfect for us, exhibiting her great expertise and skill as a fine jeweller. This functional jewelry is crafted with such care from both artists. The tie bar arrived to us speedily in beautiful packaging, fits and wears perfectly, and is further secured by a chain. We cannot recommend or offer adequate praise for her services. Thank you Sarah!"
From Joanna...

"Sarah created a meaningful, thoughtful piece of jewellery to celebrate the birth of our two children. She expertly guided us through the process, from unformed idea stage to the finished item, gently asking questions to get to know what we wanted, as well as sharing her knowledge and experience to make sure the pieces captured exactly what we were looking for. Her style, creativity and skill made the process quick, efficient, enjoyable and a complete delight - Sarah is a joy to work with and will create you a beautiful piece that you will treasure forever."