Sarah Green can repair your broken and unwearable pieces.
Some common repairs include misshapen and broken rings, broken chains, pieces with missing or loose gemstones, worn down settings on gemstone set rings, broken catches and fittings on necklaces and bracelets, earrings with snapped wires and missing backings and more.
Sarah approaches all repairs with the ethos of giving you the best option for long term wear and the smartest approach to repairing rather than a cheap quick repair that will result in the problem arising again. Sarah has over 12 years experience repairing all manner of items so brings this wealth of experience and lateral thinking to give you peace of mind and come up with a solution to your repair needs.
The repair process starts by contacting Sarah Green here, then Sarah will organise an inspection of your piece, a detailed chat with you about what you piece needs, provide you with a no obligation quote, gain your 'go-ahead' and organise payment with you before proceeding with your repair. Most repairs can be completed within 1 - 3 weeks or Sarah will advise if longer is needed.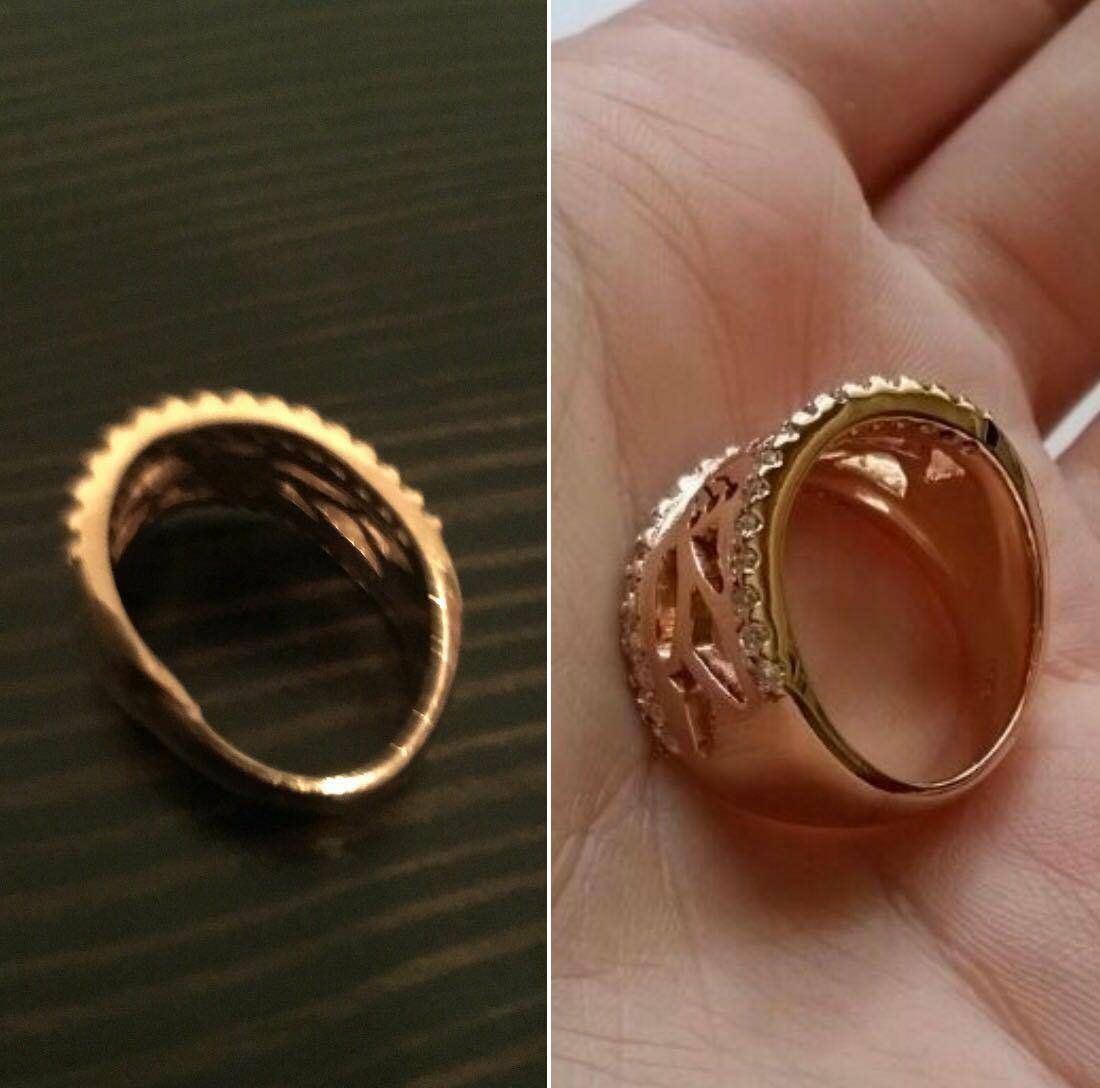 An example of a recent repair undertaken by Sarah Green. The ring was carefully reshaped, the diamonds resecured, dents removed and the ring was repolished back to new again.